It can not be highlighted enough just how huge the disconnect is between regular voters and federal politicians on marijuana. Quinnipiac polling just tweeted this graph of their recent state medical marijuana poll. From Qunnipiac: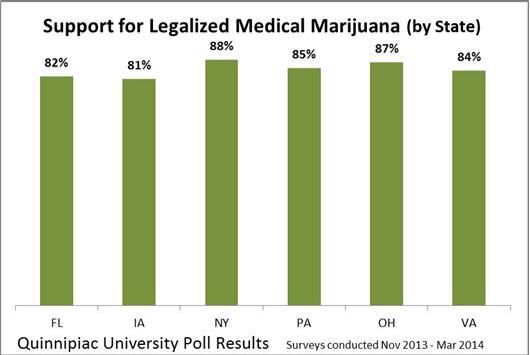 In the top swing states of Florida, Ohio, Virginia, Pennsylvania, and Iowa over 80 percent of voters back allowing doctors to prescribe medical marijuana. It is possibly the least controversial policy issue that has not yet been adopted.
It should be considered unacceptable for any presidential candidate in 2016 to not at least support changing federal law to allow medical marijuana.